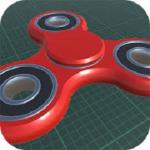 Hand Spinner IO 3D
Hand Spinner IO 3D is a superb game about the fidget spinner which is playable on y8 online games! Demonstrate your super bump skills to push the spinners on the map out! The mission here is to control a single fidget spinner assigned to you while trying to eliminate other players by knocking out their spinner from the ring. I hope you can join us and have fun! Good luck!
The opponents scatter around the map and they are trying to search for you as well. The first ones manage to knock out all enemies and be the last one standing in the ring shall be the winners. There will be rewards for each player you manage to take out. As you play at http://www.y8y8y8.games/, you can also purchase upgrades to make your spinner more powerful. Since there are 19 awesome and latest spinner models, feel free to try each and every one of them for a better experience. The more upgrades you buy, the higher the chances that your spinner will be the strongest. The ultimate goal is not just being the last one standing, but also to be the largest and most deadly spinner in the arena.
If you prefer a private server to enjoy the game with your friends, feel free to create one on your own! Don't refrain yourself from exploring the possibilities with other gaming selections like Pirate Battle .io and TeamBall.io!
How to play:
Use the mouse to move the spinner.
www.y8y8y8.games
Rating:
4.75
out of
5
based on
4
user ratings