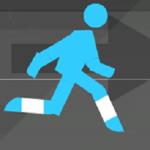 Exit Path
Exit Path is a single player and multiplayer running game that you can play here on y8y8y8 games unblocked. Your mission is to reach the exit without dying. Survive 30 levels filled with traps in this amazing gauntlet style running game. Achieve freedom by surviving the perils ahead in Exit Path.
Throughout the levels, you have to unlock achievements to gain costumes and develop your swag in this awesome gauntlet game. Can you survive all 30 dangerous levels? Can you gain the freedom you so desire? Find out by playing Exit Path!
Hope you love this game and if you want to play other similar games, you can try Crazy Goat Hunter and Super Hot. Check out at our site http://www.y8y8y8.games and you can find many other interesting types of games. Enjoy your time!
Controls:
AD or Arrow keys left and right to run left/right
W/ Arrow key up to jump
S/ Arrow key down to crouch/Crawl
Left Shift/ Space to turbo sprint
www.y8y8y8.games
Rating:
5
out of
5
based on
2
user ratings