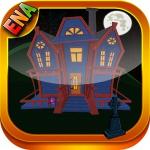 Escape From Graveyard
Imagine that you are trapped in the graveyard. You don't know the reason. You just know that you have to escape from here by using objects, key, hint and by solving the puzzles. Are you able to escape? You don't know why you are here, at the terrifying graveyard at night. It must be an unhappy feeling because you are alone with some skeletons and tombs, bats and some dark stuff. You can not get out of here in a normal way.
At y8 co m new games, the dark forces make you have to use your brain to escape but not by using any weapons or something else. Now, don't be afraid, keep calm to find the way. All you have to do now is to collect whatever you think that it is useful for your escape. Move around 3 screens and collect items, keep them in your inventory and use them to unlock the code, open the door and more.
Each item links to each other. When you reveal one thing, you can discover other things and more. It's not easy to guess. You actually use logic to solve the puzzles on http://www.y8y8y8.games/. This point and click game can help you train your brain, develop logic thinking and memory. Challenge yourself with brain-teasing puzzle game and importantly escape from here at all cost. Don't miss any items. A tiny one is able to you help reach your goal.
Searching and finding every corner find clues. More games similar to this one are available for free. If you want to have some, check out Forest Game and Treasure Island
How to play:
Use your mouse to solve the puzzle.
www.y8y8y8.games
Rating:
5
out of
5
based on
2
user ratings