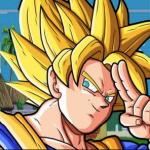 Dragon Ball Z: Supersonic Warriors
Dragon Ball Z: Supersonic Warriors is an amazing online fighting game with various game modes based on the famous Dragon Ball franchise. Here at y8y8 game y8 , you will meet many popular characters such as Goku, Gohan, Vegeta, Cell and more in the epic battles. Choose your favorite hero and start a fight to become the best warrior ever. This game offers different modes to bring its unique gameplay. In the Story Mode, you discover the life of each character through the battles. Win each battle to advance and reveal many exciting things about the characters that you love. In Challenge Mode, you form a team includes 3 characters and compete against your opponent team. In Z Battle Mode, you combat with 8 enemies and raise your rank as well as statistic after each win.
On y8 games online 2 player , there is also a training mode in which you train and learn to perform each move, attack, and abilities. With huge content, your gaming journey won't end soon. Explore each character to master each of them, so you can take full advantage of each hero to defeat your opponents and gain victory. To discover all the modes that the game offers, you will have to spend a lot of time and effort. Combine well between attack and defend is the key to win. You should perform special abilities at the right time to end the match soon. Don't let your opponent have any chance to counterattack. The game also allows you to customize the control to suit your play style. Enjoy more fighting games available for free on our site such as Dragon Ball Fierce Fighting 2.3 and Action Dragon Ball Fight V2.5
Controls: Customize the controls in the Settings. The default ones are Z/X/A/S to attack and E to charge energy.
www.y8y8y8.games
Rating:
3.8823529411765
out of
5
based on
17
user ratings