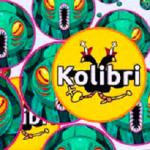 Blobgame .io
Blobgame .io is a cool and interesting multiplayer online game in which you are brought to a battlefield full of players come from all over the world. Why are they here? To fight and conquer the leaderboard. So, your objective is to put your name to the top of the leaderboard by defeating all players at y8y8y8 games pixel. However, it's not as easy as it seems to be. You have to fight and attack hard to survive until the battle ends. Combining between attacking and defending to win over your opponents.
As you fight against real players, so you have to build a good strategy to deal with them. Collect as much food as possible in the beginning is your top priority. By eating food, you will grow bigger. And when you grow big enough, you can start beating other players who are smaller. Make sure you stay away from the bigger ones. Otherwise, your life ends here.
On http://www.y8y8y8.games/, each player have a special ability. You can split yourself into small parts and reunite later if necessary. If you can make use of this ability, you easily defeat your opponents and save yourself from dangerous situations. The game offers various modes for you to play including FFA, TEAMS, CRAZY, INSTANTMERGE, SELF-FEED, TS2v2, ULTRA and EXPERIMENTAL.
Each mode brings new gameplay. Explore every mode to find your favorite one. Hop in the battle and experience the best gaming time ever. Don't forget to explore more great games such as Brutal.io and Mini Royale
Controls:
Move by using your mouse
Stop minion by pressing S
Split by using Space
Split x2 by using D
Split x4 by pressing T
Split minion by using E.
www.y8y8y8.games
Rating:
3
out of
5
based on
1
user ratings